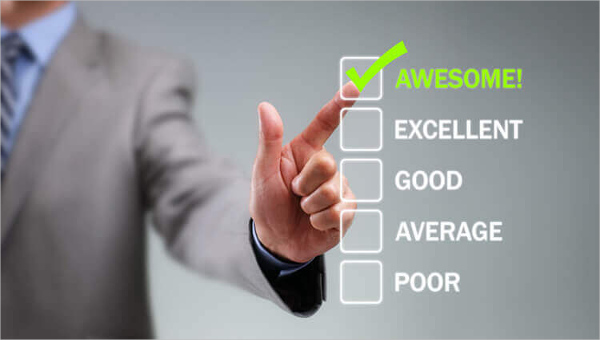 Customers are the lifeblood of a company, so it will only make sense to keep them satisfied and assist them with any questions or concerns they may have about the companies product or services. The company should not feel intimidated if the customer would like to request changes or alterations to the companies method of conducting business. The design of a feedback form for a customer should be user-friendly, as well as simple enough for the customer to input information into the feedback form.
A customer feedback form is just like any other feedback form. It focuses on improving a current plan by involving the respondents who would be directly affected by the change. Similar to how a training feedback form would operate in which the purpose of any form is as stated to improve upon a current idea.
Customer Service Feedback
Customer Service Delivery
Event Customer Feedback
What is Customer Feedback?
A customer feedback is a great source of information when it comes to improving the companies current marketing strategy as well as having a glimpse on the marketing strategies of other competing companies.
If you will take the time to review over a Sample Customer Feedback you will notice that the questions involved in the feedback may sometimes go off track and focus on the customers thoughts and opinions on a competing brand. This is actually done on purpose in order to learn something abut the customers preferences when it comes to a competing product brand or service.
How to Get Customer Feedback
Obtaining or gaining a customer's feedback is actually a simple task it involves approaching the customer in just the right way and the right time so as not to appear rude or insensitive about a customers situation. Now, to begin getting a customer feedback yo will need to:
Begin by monitoring which customers and determine which of them are not occupied at the moment.
Ask the customer directly if they would like to be submitted to a customer feedback by answering a Customer Service Feedback Form and that their contributions would help improve our businesses current method of satisfying their customer's needs and wants.
Thank the customer and gather the data and information you need.
Blank Customer Feedback
Customer Feedback Form for Hotel
Why is Customer Feedback Important?
Customer feedback is important to the companies continued existence, because they can give a certain amount of insight to how the company should operate if they wish to gather more information about the customer's current preferences and how they should change the marketing strategy of a company.
This type of insight will usually lead to major changes in the companies current strategy so as to better serve the customer. This in turn will lead to an increase in popularity and increase potential profits of the company.
Whenever a company is implementing the customer feedback strategy, they will often use some Sample Feedback Forms as the feedback forms they will use for gathering data. This is because most companies will rely on a general or generic type of feedback form to gather data due to the fact that it is cheaper and faster to use a generic design than to implement a more complex type of feedback form.
What is Informal Customer Feedback?
Informal customer feedback is a type of customer feedback that is usually linked with gaining customer feedback by means of social media or any other indirect way of collecting information.
Although this type of feedback is commonly used by companies nowadays, it is always misinterpreted as a negative method of gaining customer feedback. On the contrary, it is actually quite effective in gathering more feedback and having a wider range of respondents which, in turn, will be used to determine what changes should be made in the company.
But there are instances where feedback are uncalled for such as name-calling or disrespecting the company or their representatives. This is why most companies disregard the collection of informal customer feedback.
In these cases, Sample Feedback Forms in PDF format are used so as to easily send the feedback forms to the respondents and to allow the customers to answer more freely.
Free Customer Feedback
Customer Feedback Example
Sample Customer Feedback
Inspection Customer Feedback
 Formal Customer Service Feedback Form
11 Excellent Tips to Get Customers to Complete Your Feedback Forms
Your company finally decided to go with your idea of performing customer feedback, and you're ready with your forms. But how exactly will you get the customers to answer the customer feedback forms correctly and thoroughly? If you're having problems with that part of the process, than here are eleven tips that can help you make your customers answer every last question in the feedback forms. The eleven tips being:
Freely or openly display in your company that you will be implementing a customer feedback activity.
Update whatever social media accounts your company may have with the news of gathering customer feedbacks to improve the company further.
Depending on your type of business you can contact your customers directly so as to interview them for the feedback form.
Set up survey booths and stands at areas of the company where customers will frequently pass by.
Keep the customer feedback short and simple. The meaning is that the feedback form should be made straight to the point and avoid unnecessary information.
Be mindful of your target respondents schedule and whether it is ok for you to request them to answer your feedback forms.
Avoid confronting the same customer and requesting them to do the feedback once again. ( This will only cause the customer to give a negative feedback about the service staff)
Openly encourage customers to be as honest about their feedbacks about the company. (Afterall the purpose of the feedback is to gather customer opinions)
Always show appreciation to the customers after they have fully filled up the feedback forms.
Give the customers some form of privacy when they are answering the feedback form.
Be patient with the customer when they are answering the feedback forms.
Feedback is a great way to determine whether a certain action is performing positively or whether it needs to be improved upon, regardless of the type of feedback form whether it be a Training Feedback Form or a Client Feedback Form or even the main topic of this article a customer feedback form. It is without a doubt that feedback forms can make or break an organization.