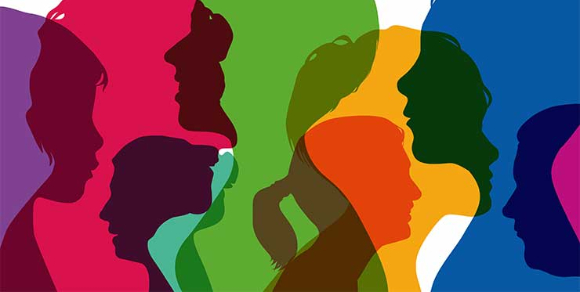 Business owners make goals and then relay it to their team. Everyone must pitch in to help the company reach that goal. Goals must be customer-based since customers are the sole basis of why companies and businesses exist. One of the main goals of a company must be the overall satisfaction of the company's customers. But how must companies improve their services to fully satisfy their market if they have no idea what customers want in the first place? Most businesses utilize various customer analysis forms to access certain information from customers in a legal manner. Do you also want to know what your customer wants? Continue reading the article now!
What Is a Customer Analysis Form?
Customer analysis forms are business survey-type of documents that aim to help businesses and companies maximize their services, facilities, and products to satisfy their number one priority, which is the customers fully. Another goal of a customer analysis form is to help a company be number one among its many competitors. Gaining more customers benefits the image of a company as a quality service provider.
Nowadays, most businesses preferably focus on the second goal, gaining the upper ground against other companies. Most businesses forgot that their services must satisfy customer feedback and demands. Customer analysis forms exist to help mediate the companies' goal of being number one and satisfying customers. However, business owners mostly disregard the latter part as long as the business still stands and gains profit.
The quality of the services diminishes when business owners do not take the time to assess why they started the company in the first place. With the help of customer analysis forms, business owners may get a glimpse of what went wrong with how they manage the company. Customer analysis forms vary in types and functions, dealing with a specific area of responsibility.
FREE 7+ Customer Analysis Forms in PDF
Customer analysis forms do not limit to a single mode of service or obligation. We procured several, precisely eight, samples forms from the Internet, each with different content and structure. Examine the samples we presented below and compare them. See if you can find any differences or similarities among the examples below. You may also use the models as references when you create a customer analysis form for your business. Start looking at the eight examples and understand how they function!
1. Sample Root Cause Analysis Report Form
2. Sample Customer Satisfaction Form
3. Sample Generic Blank Case Study Report
4. Sample Generic Customer Feedback Form
5. Sample Customer Analysis Report
6. Sample Customer Profitability Analysis
7. Sample Direct Marketing Action Plan
8. Sample Customer Feedback Form
Other Types of Customer Analysis Forms
We have previously mentioned that customer analysis forms vary in types and functions to help businesses gain information on their intended customers from different angles. Here are some examples of customer analysis forms that you may use as references.
1. Status Report
A status report is a business document that aims to update everyone—the manager, the client, and the team—on the progress of an agreed project plan. A status report may also function to help give the employer an idea of how well the company's production is doing. Is the company providing quality services? Are the customers happy with the services?
2. Marketing Action Plan
A marketing action plan aims to identify marketing strategies that will provide the means to answer the mission and vision goals of the company. This type of business document drafts objectives and goals for the company. This document also provides the necessary means and course of action to reach the goals.
3. Customer Feedback Forms
A customer feedback form is a business document that aims to gain the customer's insights and opinions on the services and products of the company. In this document, the company gives the customers full freedom to answer, such as essay-type questions. There are instances where feedback forms only want the customers to rate specific amenities, services, products, etc. of the company.
4. Sales Survey / Questionnaire
A sample sales survey/questionnaire is a business assessment form that functions similarly to a customer feedback form. However, this type focuses on giving sets of questions with a controlled multiple choice answer.
How to Create One Type of Customer Analysis Form
We prepared a guide to help you in creating a compelling customer analysis form. You may not strictly follow the steps. You may even opt to skip some of them if you like. This guide exists merely to pave a path, helping you form a customer analysis document.
Step 1: Know What Type of Customer Analysis You'll Make
Before you start writing, you must know what type of customer analysis you will create. We have presented before the different types of customer analysis for you to choose from. You must know how a status report is structured and how it differs from a marketing action plan. You must be able to give these things a thought before you go in and start writing. What you will create maybe the wrong document.
Step 2: Look for a Template and Download It
Scour the vast Internet and look for a single website that hosts many professional templates. Once you found a credible site, search the site for customer analysis forms, and select one based on what type you will create. Download the professional template afterward.
Step 3: Simplify the Language
The audience for customer analysis documents are business owners and managers. Use business language, direct and straightforward, in the customer analysis form. You are not writing an essay, so avoid intellectual sentence structures. Aim for direct and easily digestible language.
Step 4: Include the General Project Information
You must include in the document the general project information, such as who are involved and what are the strategies you will propose. The general project information is necessary, so the other members will have an idea of what the project entails.
Step 5: Include the Issues and the Risks
You must also include the risk and issues that the plan will face. Knowing what problems will come your way helps in thinking of ideas of how to deal with them once it arrives. You must be ready to meet and remedy any challenges. Better provide possible solutions or ways to prevent the issues from occurring.