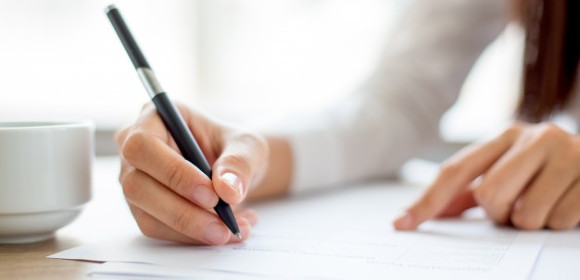 The competitive workplace may not be the best place for somebody with no credentials. It is a fact that most employers would look into an employee's proven experience with accreditation. No doubt that taking courses, whether it is for a diploma completion or a professional development, helps you land better opportunities. If you belong to a company that offers classes, there is a constant need to adjust target goals that fit the changing environment. The best way to address changes in a curriculum is by submitting a course proposal form.
FREE 45+ Course Proposal Forms in PDF | Ms Word
What Is a Course Proposal Form?
New technologies changed the educational system of universities and colleges all around the world. From the traditional board and chalk method, the visual appeal powers of a PowerPoint presentation became the teacher's preference in discussing related concepts. It may be challenging to operate, but the modern man found it useful because ideas became interactive such that there is a higher chance of memory retention among students. Such a transition requires an evaluation of the curriculum and, thus, a change in its contents and expected outcomes. Similar to the process of submitting a research paper, the proposal comes first.
A course proposal form is a document that handles information of a request to change or remove a topic in the course outline that the person finds necessary and unnecessary, respectively. Also, it could contain information about the profession you are pursuing in a course inventory form. Moreover, a course proposal follows the course evaluation such that it ensures the target goals and the methods used complement each other. It is an essential tool to monitor the learner's progress, not individually, but for the benefit of a particular group or the general pool of students in an institution.
Course Proposal: Re-envisioning the Future
Research improves our lives in a way that we can better handle disease outbreaks, operate fast-paced money transfer transactions, and process information dissemination within seconds. However, conducting actual research starts from scratch, wherein there is an initial screening of the idea. The panel will ask the proponent of the study the different aspects, benefits, and importance. Similarly, a course goes through this process because there is that hope of a better tomorrow through course proposals.
Course Proposals Looks Into Future Possibilities
In writing a proposal, some people like to think with the end in mind. Based on prior knowledge and observations, a person can formulate statements on the probable scenarios brought by such an idea. You have to understand that this way of looking into the future is essential in answering questions related to the set objectives.
Course Proposals Hinge on Statistics
The reliability of the course proposal is high because it uses statistics as its primary tool of evidence. The reports can be from past surveys, research journals, and feedback from current and past students. It is also more convincing if there is a reliable source of the data presented.
What Are the Types of Course Proposals and When to Use Them?
There are five general categories of a course proposal form. Each type targets an issue differently; thus, it has its template. It is already clear that a course proposal is like a concrete plan sketched on a paper. Just like any other plan, there is a possibility of not making it in the reality stage. At least, there is an action towards better learning process management.
Modification of Course
This type is the most common because most courses, whether online or not, only requires a slight change in objectives or teaching strategy. It could also be that there are topics irrelevant to the purpose of the course. If such a scenario happens, a modification is the best way to readjust the focus without eliminating the course and starting from scratch. More so, a course modification proposal is prone to approval because you only need to justify how an aspect is irrelevant or useless to the fulfillment of the objectives.
Experimental Course
Before a course becomes officially available to students, there must be a preliminary test result to showcase that the objectives fit the needs of the student body. Through an experiment, the curriculum managers will be able to check which parts to improve in the proposed course. Rapid development in the industry demands for more preparatory courses. There is a possibility that a course becomes obsolete. Replacing them with an innovative approach to learning can make its existence thrive longer.
Permanent Course
A course proposal that went through a series of screening as an experimental course can change its application status to a permanent course. The typical process in making a course official in the institution's catalog is when the submission of a permanent course proposal happens. Once you receive an approval notice, you can search the course in the database of the institution.
Elimination of Course
There can be sad endings similar to the removal of a course from the catalog. A course elimination proposal emphasizes significantly on the low efficiency of a course to reach its target goals. It can also indicate that the course might be irrelevant to the interest of the students. Every proposal goes through a screening and approval process that determines the necessary action.
Each type of course proposal has its sections that further emphasize the importance of the contents of the proposal. It is essential to identify which type you are working on so that it will be easier for you to formulate the template.
Steps On Drafting a Course Proposal Form
Thinking about making proposals can be a draining process. You need to have a strong command of the English language and, at the same time, an innovative idea so that your course proposal form would not go to waste. There is always that uncertainty and fear in making a course proposal, but you would not lose anything from trying. In this section, a detailed six-steps description can guide you in making your course proposal.
Step 1: Identify the Proposal Type You Want To Make
You learned about the different course proposals in the previous section. Of course, before creating something, you must be able to point out the purpose. Understand the why so that it would be easier to stitch together ideas and convince people on the effectiveness of your plans. Among the five types, you must be able to classify the category of your course proposal. By doing so, you eliminate the unnecessary steps that may slow down your progress.
Moreover, each type has a unique component. Identify the segment and make the best out of it. You can freely research to help you improve the contents of the course proposal form. It enables you to create more impact because presenting valid research sources add credibility and authenticity to the contents of your proposal. Also, making changes in the curriculum requires a survey or any statistical report as proof of an inefficient method.
Step 2: Ask for the Necessary Information on Where the Implementation Takes Place
The targets set in the course proposal does not apply to all institutions otherwise stated. A particular course can either be available to all students or selected departments only. In the course proposal, the element of specificity is crucial so that evaluators will understand the implication of the course modification easily. Similar to formulating the research proposal, you must be able to identify the goals, expected outcomes, and target audience. In this section, you have the freedom to ask specific questions to make clarifications.
Step 3: Create Sections that Will Allow Smoother Interpretation of the Proposal
Every course proposal is unique. There might be sections applicable to a particular plan but may become an unnecessary clutter to other types. It is essential to dissect the form into parts so that it becomes more organized when the evaluators look into it. Each section can have a one-word heading or a question. There is no limit to the number of parts that you add in the document. An important tip to ensure is that each segment should have relevance and importance to the overall purpose of the course proposal.
Step 4: Provide Data that Support Your Claim
It is easy for us to think of an idea. It can pop up at the most ordinary day in the least significant hour. However, if you bring up an insight into the industry, you need to have evidence to support it. Evidence can be in the form of statistical reports, published research journals, news articles, surveys, feedback, pictures, videos, and recordings. Most likely, you need to present the proposal in a panel so that there will be a deliberation whether or not it reaches the institution's standards. Although there is no assurance of approval, providing evidence in the document is a good practice. Also, it shows that you worked hard in researching the content of the proposal.
Step 5: Proofread the Content of Your Course Proposal
At some point, you might get stuck thinking of the right words to describe the contents of the course proposal. It is a regular occurrence because time pressure and quality standards can induce overthinking, resulting in blank space. However, once you get through this stage, it is essential to proofread everything. If possible, proofread at least thrice to ensure no misspelled words, grammatical errors, and faulty analogy.
Step 6: Collect Signatures as Support for the Proposal Idea
A signed course proposal calls for urgency. If you want to have the evaluation immediately, make sure that you have a well-polished document with signatures. This section is usually at the end of the material. For course proposals, signatures may come from the students, teachers, and faculty members.  You should also remember that people who signed the proposal should have background knowledge of its contents.
Change is a constant mechanism that either improves or worsens our current status. Look at how the sky turns dark as the earth spins around its axis at a tilted angle. Going against change might not always be the best solution. The same goes for our educational system. Because of the rapid development in almost every aspect, the need for course proposals become frequent. In small steps, various institutions from different countries started online courses already. Shifting to online education may still be in its pioneering stage; it holds a promising impact that can change the landscape of learning.