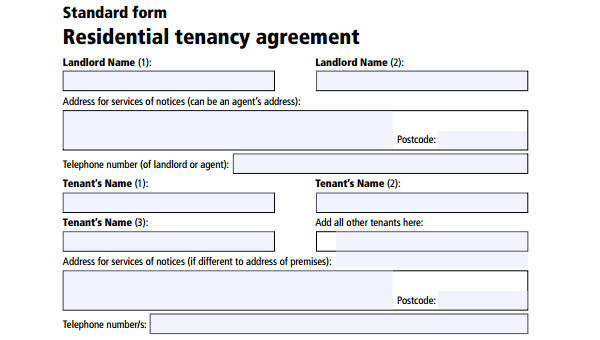 People often form contracts in the event that they need to settle any kind of negotiation. An example would be through the use of Rental Agreement Forms when a landlord wishes to discuss the terms on how a tenant will provide payment for rent.
There are some instances that these agreements can settle disputes. Such as when parents decide to mutually end their relationship, and negotiate through Child Support Agreement Forms on how the child will be taken care of until a certain period. Creating agreements can prove very useful to ensure that people understand all the details before taking up any offer.
Contract Approval Agreement Forms
Contract Approval Transmittal Form
Pre-Approval Contract Agreement Form
Contract Approval Transmittal Agreement Form in PDF
What is Subject to Contract Agreement?
When referring to subject to contract, then this would mean that the negotiations are still ongoing. This is when both parties have not come to an agreement on the finalization of the contract and are still discussing important details.
For example, when applying for a loan, before you're able to acquire one, the lender will be discussing the terms as to how the loan will be paid back through the use of a Personal Loan Agreement Form. If you find that the agreement is somewhat unsatisfactory, you may negotiate with the lender until both parties can come to a conclusion. The period of negotiation is when one could say that it is still subject to contract agreements.
How To Nullify a Contract Agreement
If there are instances that yo would wish to terminate any kind of Contract Agreement, then you must make sure to take note of the following:
Be sure that there is a termination clause. This is a way for anyone to understand the steps involved for when they need to get out of any contract. This will notify the other parties involved of your need to terminate the contract, as well as the purpose.
If there are things in which are impossible to do, state the purpose. These are useful for when you have signed Service Agreement Forms, but have come across impossibilities that prevent you from providing the service you were meant to do.
You may negotiate with the other parties involved with the contract to end your contract agreements. This usually comes with some form of compensation, but doing so will mutually benefit all parties
Contract Agreement Form
Water Purchase Contract Agreement Form
Training Contract Agreement Forms
Training Contract Agreement Form in PDF
Amendment of Registered Training Contract Agreement Form
Personal Training Contract Agreement Form
Residential Contract Agreement Forms
Residential Purchase and Sale Contract Agreement Form
Residential Contract of Sale of Real Estate Agreement Form
Residential Tenancy Contract Agreement Form
Ten Steps for Creating Effective Contract Agreements
Be sure that the offer is acceptable to all parties involved.
Understand the motives of those who are involved.
Place in the kind of offers you have to propose, as well as any counter proposals that  will benefit you.
Before making any agreements, try to understand your situation as well as what you hope to gain by making them.
Understand all the information you're providing such as a list of different prices and so on.
Try to make conditions that both parties are easily willing to accept.
State the kind of compensation you will be making in the contract agreement
Know the lowest point of benefit that you might acquire from any agreement that you might make. This will help you adjust accordingly.
State clauses that can help either party in the event that they need to terminate the contract
Be sure that the valid points for termination are acceptable to both parties.
These are very useful if one wishes to use Separation Agreement Forms to discuss terms on separation, Non Disclosure Agreement Forms to ensure that certain information does not leak out, or Consignment Agreement Form on how certain goods will be utilized. So long as you follow those steps, you can ensure yourself that the contract will benefit all parties.
Construction Contract Agreement Forms
Contractor Construction Contract Agreement Form
Fixed Price Construction Contract Agreement Form
Residential Construction Agreement Form
College Contract Agreement Forms
Providence College Contract Agreement Review Form
Student-College Contract Agreement Form
College of Business Contract Agreement Form
What is a Pre-Contract Agreement?
Pre-Contract Agreements are very useful for when needs to ensure that both parties do not create or take up another contract of similar content. Such as if one were to purchase a vehicle from any car company, it may be stated through a pre-contract agreement that the person willing to negotiate shall not make any other deals, or form contracts with other companies regarding a car sale. If you need to print these out, then there are Sales Agreement Forms in PDF that you can print out and use to create pre-contract agreements.
How to Make a Contract Agreement?
When making any kind of contract agreement, one should take note of the following information:
The complete names or the names of the companies that are involved.
Details on what is being offered.
Place in an addendum if any changes to the agreement need to be made.
Place in the possible ways on how the agreements can be terminated.
Be sure that all your agreements are in accordance with the law.
The information above can be helpful when making any kind of contract agreements such as when decides to use Free Loan Agreement Forms discussing matters on how one acquires and pays back a loan.
Sports Contract Agreement Forms
Student Athlete Contract Agreement Form
Club Sports Driver Contract Agreement Form
Independent Contractor Agreement Forms
Short Form Independent Contractor Agreement Form
Public Schools Independent Contractor Agreement Form
Independent Contractor Agreement Form Example
Contract Agreement Transmittal Form
Revenue Generating Service Contract Transmittal Form
Contract Service Agreement Form
Engineering Service Contract Agreement Form
Guidelines for Making Contract Agreement Forms
Always remember to indicate those involved with the contract.
Place in the exact date of when the contract agreements are made
Properly place in the terms and conditions that need to be followed by those involved
Put in consequences in the event that either party breaches any of the agreements.
Never forget to place in ways to terminate the contract if any members of the contract involved wishes to do so.
Try not to get the upper hand on the conditions, while still ensuring that both parties accept the terms.
Think of including terms regarding the confidentiality of certain information such as when one uses Confidentiality Agreement Forms
Place in spaces at the bottom in which the parties involved my sign their names as well as their signatures.
The point of  making any kind of agreement is to find a conclusion to certain offers that every person can benefit from.So in the event that you need to make any kind of agreement contract, such as  Volunteer Agreement Form regarding the terms of one's volunteering services, then be sure to follow those guidelines to help you.