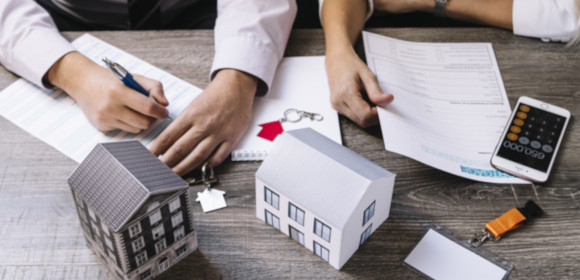 Building one's self from the ground up has been man's nature for as long as time can remember it. Like a living canvas, we've continuously paint and repaint images of ourselves until what remains of us is just a memory of our existence. Constructing ourselves over and over again is as natural as the minute materials that made up the wholeness of ourselves. And such a tendency manifests itself in things that we create to enable us to live in a hostile and harsh environment that surrounds us.
FREE 30+ Construction Forms in PDF | MS Word
1. Contractor Construction Form
2. Construction Statement Form
3. Construction Service Form
4. Construction Application Form
5. Cinema Hall Construction Form
6. Construction Notice Form
7. Construction Evaluation Form
8. Construction Contract Form
9. Construction Award Form
10. Construction Equipment Form
11. Construction Order Form
12. Construction Operation Form
13. Construction Power Request Form
14. Construction Experience Form
15. Construction Payment Form
16. Construction Short Form
17. Construction Warranty Form
18. Construction Certificate Form
19. Construction Demand Form
20. Construction Model Form
21. Construction Verification Form
22. Residential Construction Form
23. Project Construction Form
24. Construction Agreement Form
25. Non Construction Agency Form
26. Construction Specification Form
27. Construction Completion Report Form
28. Construction Inspection Form
29. Daily Construction Form
30. Construction Checklist Form
31. Construction Details Form
Why are Construction Projects Important?
Almost every living being in the natural world inhabits a shelter of some sort. Some of these beings fix their dwellings securely on a platform while some of them carry it around wherever life leads them to go. And, the dwellings that these magnificent creatures build are mostly located in the most inconvenient places for humans to access. They could either be perched up high on treacherous cliffs, buried meters below the ground, or in the unfathomable depths of oceans, lakes, rivers.
For humans, dwellings and other structures are built for various purposes and often located in places convenient in the conduct of daily activities. And because of this, human habitations are dotted with different structures—houses, schools, commercial buildings, bridges, and highways. Human activity differs from other activities, and despite the differences, often complement in support of each other like organs and bodily functions in a human body.
Civilizations owe its existence to the construction of various infrastructure. Infrastructures, which forms the backbone of civilization, are also the pillars and beam that support economic and social activities. Activities that not only allowed to move and progress physically but also houses the identity and soul of humanity.
Construction Projects and Its Necessary Paperwork
"What distinguishes the worst architect from the best of bees is that the architect builds the cells in his mind before he constructs it in wax." Wrote Marx in his book Das Kapital, when he described the process of labor and creation—construction—by different species in the natural world. For the animals that inhabit the natural world, building simple and complex dwellings are done in precision and accuracy, instinctively. For humans, however, building structures with precision and accuracy always require a complex and meticulous planning process.
Our societies are littered with the material manifestations of our ideas to support the activities that help run societies themselves. Structures are one of the many types of these material manifestations and are created or built to support social and economic activities like education, commerce, and manufacturing. Building these structures, aside from the intense mental process that it requires, also entails formal procedures and paperwork to be followed to the letter, which are listed as follows.
Architectural Blueprints: Planning is the act of envisioning, creating, or building the final picture of an object using your thoughts. These are then transferred, scribed, or drawn on a piece of paper. Architectural blueprints and plans are thoughts transferred into paper, which are then studied thoroughly to spot and correct structural errors before they're materialized.
Construction Permits: Safety standards are some of the rules, regulations, and requirements that we follow to the letter in every activity that we engage in. Construction is very risky, if not, hazardous activity. That's why construction permits are required for builders to submit before proceeding with the project itself. This is so to ensure that the site where the project will take place is free from natural hazards or is aptly prepared before the project commences.
Contracts and Agreements: Construction Projects require a lot of manpower for it to materialize. Each and every person involved will be divided into different tasks according to the type of work they specialize in. And aside from that, such a project, regardless of magnitude and scale, will also require the use of tons of materials for such purpose. Materials that some businesses could only supply and fulfill. To make sure that a construction project is well-supplied and provided for, striking a construction contract with businesses and recruitment firms will prevent any traces of shortages and delays from showing up.
Lease and Rentals: Construction projects can never go without the use of construction equipment for a variety of jobs and tasks. But given the short-lived nature of such an endeavor, purchasing and owning these pieces of equipment will only hurt your wallet in the long run. Equipment lease and rental are the best options you can use without busting your wallets. It allows you to possess and use these necessary pieces of equipment without the burden of spending for its repairs and maintenance.
What Does the Future Hold for the Construction Industry?
Construction business is a billion-dollar industry that has the ability to transform barren deserts, impenetrable jungles, and idle backwaters into progressive and productive areas of social and economic activities. That ability to transform fruitless landscapes is very evident in both established and emerging economies worldwide. More recently, countries in Asia are heavily investing in building infrastructures to cater to its ever-growing economy and house different businesses contributing to it. Given the fact that construction is indeed synonymous with economic growth, emerging economies in other regions of the globe will follow the same footsteps that Asian countries did, as well.
Biomimicry: What Nature Can Teach us About Construction
Nature has always been Man's friend and ally, the moment he learned to work and look up to it for inspiration to solves their ever-pervasive problems. And as far as time could remember, humans, have been shaping the landscape according to their standards of aesthetics and utility, using materials that they could find in nature. Early buildings and settlements have also been constructed in a shape that conforms to the dynamics of their environment and climate. Pathways, irrigation canals, waterways, houses, and other structures of function dot the landscape of their own little world, all of these are arranged in such a way that it harmoniously co-exist with the natural forces around them.
Today, however, we may think that humanity is far removed from the natural world, but the truth is, we are still very much a part of it. Buildings and other structures are beginning to integrate useful attributes found in every organism in the natural world. Biomimicry or integrating these useful attributes are beginning to be practiced extensively in every field these recent times, more especially in the construction industry. From green buildings resembling the hanging gardens of Babylon and giant mushrooms like the Gardens of the Bay in Singapore, it only goes to show that nature still has a lot to teach us if we pay more attention to its details.
How Do You Prepare and Plan for a Construction Project
Construction has been one of the most important activities in human history. It has been attributed to the human tendency for creativity and creation, the rise of settlements and cities, and economic progress as well. But in the most basic sense, construction may mean building your dream house or a building where people could open shops and do business. Perhaps you have a piece of property laying idly for some time and want to put it into good use once and for all. Whatever your reasons for planning a construction project, the most orderly way of completing it are enumerated in a list below as follows.
Step 1. Draft Architectural Plans
Great accomplishments and creations start with a plain and simple idea, and, ideas don't materialize without thorough planning. Construction projects all start with ideas and complex planning, whether you're building your own house or apartment complex that you can rent out for a profit. Drafting architectural and structural plans are what enables you to close the gap between ideas and realizing your plans. For you to accomplish this step, enlisting the help of an architect would make it easier than bothering yourself by doing this all alone. Architects are professionals trained in this field. What they do is paint a picture of your dream structure based on your idea, and transfer on paper by drafting its blueprints.
Step 2. Get Hold of the Necessary Permits
Construction projects, big and small, follow a set of strict standards, which are usually oriented towards safety at every level. before a construction project could begin, obtaining and processing the necessary permits should be accomplished to prevent any delays. To process these papers, blueprints and structural plans must be brought to your city or municipal engineer's office for inspection. This is where your architectural plans are thoroughly examined if it meets the standards for structural integrity, zoning, sanitation, plumbing, fire protection, and electrical service. And depending on the city or municipal engineer's findings, your permit application might be approved or subject to revisions and corrections.
Step 3. Prepare a List of Materials
Construction projects wouldn't be complete without the use of building materials of different kinds. Wood, cement, steel bars, pipes, wires, and nails are among the few materials needed for a building or structure to take shape and stand on its own. After securing all the permits needed for a construction project, the next thing to do is to prepare a list of materials needed for the project. Construction materials take a lot of time to gather and their prices change from time to time. Preparing a list allows you to order and gather them before the project starts, and avoid any delays by having enough to go around.
Step 4. Source Out Labor and Equipment
Buildings and structures are built with the hands of the skillful and professional. And, we're not talking about one skillful individual to do the job alone. Construction projects, regardless of scale, require dozens of skilled labor to complete as these also entails different types of tasks and jobs to complete.
After preparing all the necessities of a construction project like blueprints, permits, and materials, the next step closer to realizing your project is to hire dozens of skilled hands to work on the planned building and structure. You can do these in two ways. You can either post a hiring notice in various recruitment sites or in social media, hand out flyers and posters in the public, or publish it in the classified ads section on your local paper. Or, you can do it easily by striking a deal with a recruitment agency instead of going D.I.Y.
Construction projects happen around us, left and right. We may barely notice them or not at all. From places that we call home and the streets that lead us to places that will forever become a part of us, all of these are built by the hands that shaped society and its entirety. Like it or not, construction will always be around as long as history continues, and as long as time's memory can still remember it.