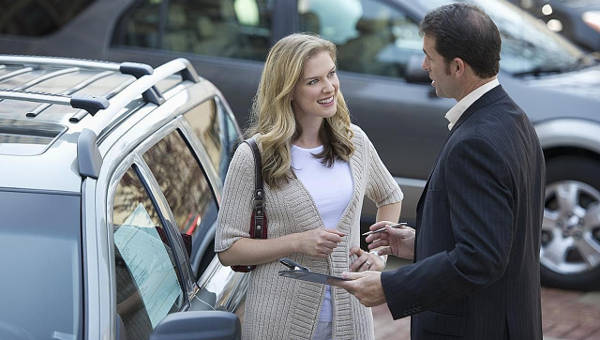 There are important transactions that always require both a sales contract and a bill of sale. Both are required to show that prior to the transaction both have made agreements on how the exchange will go, and to show that the transaction has been concluded by both parties.
The reason why people need bill of sale is that it is physical proof that the buyer has obtained the title of ownership. This is the reason why after certain major transactions, the buyer always requests that the seller provides a bill of sale to help the buyer ensure that all information regarding the  purchase is safely in his or her hands.
New Car Form
Used Car Bill of Sale
Free Car Bill of Sale
Car Bill of Sale Example
What Is a Bill of Sale for a Car?
A bill of sale for a car is what a seller issues to a buyer in regards to any vehicle that was purchased. These can be issued during any transaction regarding any particular car.
So that means it does not just have to be through a purchase, but it can also be issued if someone wishes to exchange the car, or even hand it as a gift to someone else. One also has to know that there are different car bill of sales. So to help with that, there are multiple Sample Car Bill of Sale Forms available here for you to view.
How Do You Fill Out a Bill of Sale?
If one were to fill out any Sample Bill of Sale Forms, then that person will need to be certain that the following information is provided:
Date of the bill of sale
Name of the buyer and the seller
The total sum of funds being transferred to the seller
Accurate description of the vehicle such as its color, make, model, year, and mileage.
Seller's contact details and address
Signature of the seller
So be sure that you fill in the bill of sale completely with the information above to ensure its validity.
Blank Car Bill of Sale
Car Trailer Bill of Sale
Basic Car Bill of Sale
Car Order Form
Car Movable Bill of Sale
Car Bill of Sale Guidelines
In the event that you have to create and hand out any Bill of Sale Forms For Vehicles you wish to sell, then the following guidelines should help you:
Make sure that you are using the right type of bill of sale form. This ensures proper documentation, as well as guaranteeing that officialism of the bill of sale.
Be accurate when providing the details of the vehicle being sold. Even making one mistake during the vehicles description may render the bill of sale as void, so be very careful.
Provide a statement regarding the condition of the vehicle being sold to the buyer, and that any other damages are now the buyer's responsibility.
And remember to obtain the signatures of both parties to ensure the bill of sale's authenticity.
If you would like to know the guidelines of other bill of sale forms, then you  may go through any other of our General Bill of Sale Form Samples to help you obtain the information you need and to help you know how to properly utilize them.