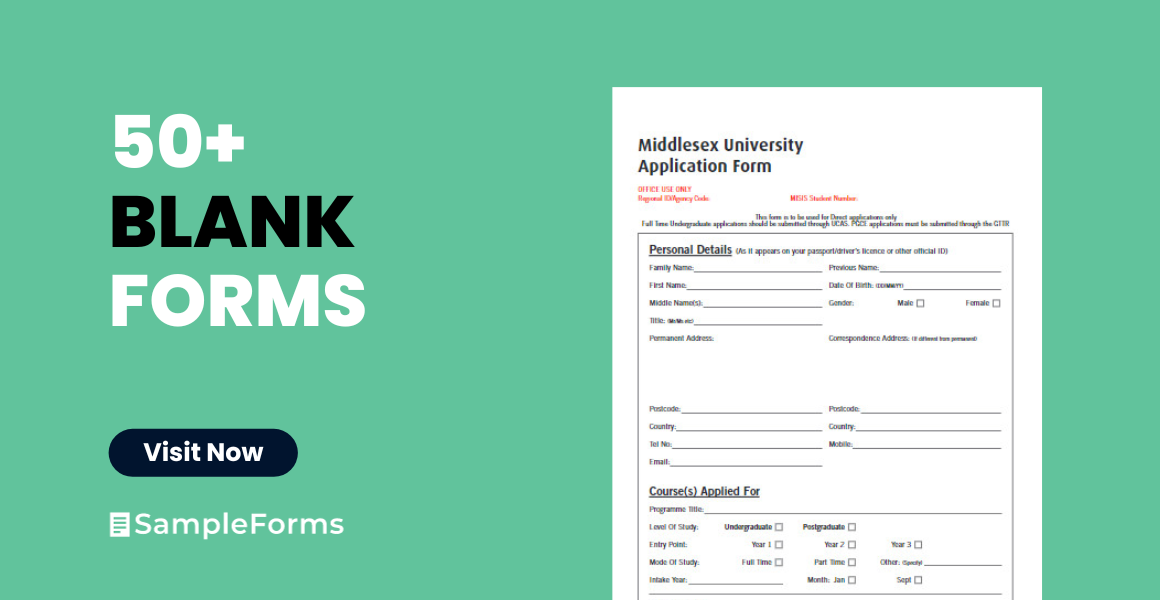 A blank form serves as a canvas, awaiting information to fulfill its purpose. It's a tool used in myriad sectors, from business to education, facilitating structured data collection. These printable forms can be specialized, ranging from simple data entry sheets to intricate legal documents. Whether it's an employment application or a medical history record, the creation of such forms requires clarity and precision. Designing an effective blank form involves understanding its purpose, ensuring it's user-friendly, and tailoring it to the target audience. Here, we'll delve into its meaning, types, examples, creation process, and tips.
What is a Blank Form ? – Definition
A blank form is a predefined template or document without filled information, designed to collect specific data from an individual or group. It provides a structured format where users can input details or responses according to the intended purpose of the form. Blank forms are used across various industries and contexts, serving as tools for data collection, documentation, applications, and more. They streamline processes by standardizing the way information is gathered and presented.
What is the Meaning of a Blank Form?
The meaning of a blank form pertains to its function and essence. At its core, a blank form signifies an empty or unfilled template created to capture specific data or responses. Its blankness indicates readiness to accept information, ensuring consistency in how data is gathered. It acts as a guide or scaffold, directing users on what details to provide and in what format, facilitating uniformity and organization in data collection across various scenarios and purposes.
What is the Best Sample Blank Form?
The best sample blank form would largely depend on the specific context or purpose for which the form is intended. However, I can provide a general blueprint for a versatile blank form that can be adapted to many scenarios:
Header:
Title of the Form: Clearly state the purpose (e.g., "Job Application", "Feedback Form", "Medical History").
Logo or Branding: If applicable, for identification or official purposes.
Date: For recording when the form is filled out.
Personal Details Section (if required):
Full Name: (blank space)
Date of Birth: (blank space)
Contact Information:

Phone Number: (blank space)
Email Address: (blank space)
Main Content Area:
Depending on the purpose, this section can vary widely. For instance:

Questions & Responses: Numbered or bulleted list with spaces or boxes for answers.
Table Format: For data that's best presented in rows and columns.
Instructions:
Guidelines: Clearly state how to fill out the form.
Examples: Provide a sample for complex fields if necessary.
Footer:
Declaration: A statement the user agrees to, if necessary (e.g., confirming the truthfulness of provided information).
Signature and Date Space: For the user to sign and date, if required.
Submission Instructions: Details on where and how to submit the form.
Design Considerations:
Boxes or Lines: For users to write or type in.
Checkboxes or Radio Buttons: For multiple-choice questions.
Dropdown Menus: For forms that will be filled digitally, useful for long lists of options.
Tips:
Clarity is Key: Make sure every section is self-explanatory.
Limit Open-ended Questions: To make the form easier to fill out and analyze.
Mobile Optimization: If the form will be filled out online, ensure it's mobile-friendly.
Feedback Section: Optionally, include a section for comments or feedback about the form itself.
To create a form tailored to specific needs, tools like Google Forms, Microsoft Forms, or more advanced platforms like Adobe Acrobat or Qualtrics can be useful. Always adapt the blueprint based on the specific requirements and context of your intended use. You should also take a look at our Admission Forms.
FREE 50+ Blank Forms
51. Joining Application Form