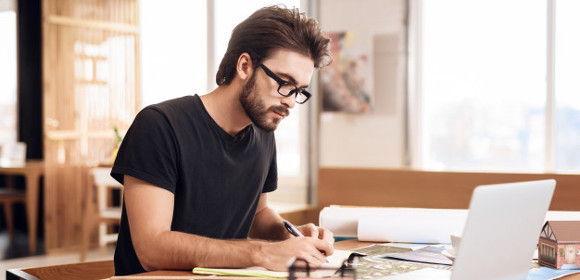 The success rate of a company falls in the hands of its workers. For this reason, constant assessment and self-evaluation sessions must become a priority for many business owners. Big problems can't be solved with big solutions since the road to progress and improvement starts on the inside. A business cannot hope to improve if it continually focuses on getting outside help. The answers may lie within the confines of the office setting or the different company team members. And through the help of self-evaluation forms can the employees and the management both understand how becoming better workers impacts the company's prosperity significantly.
FREE 51+ Best Self Evaluation Forms in PDF | Ms Word
1. Sample Self Evaluation Form
2. Basic Self Evaluation Form
3. Community College Self Evaluation Form
4. Conducting Self Evaluation Form
5. Student Intern Self Evaluation Form
6. Annual Self Evaluation Form
7. Assessment Self Evaluation Form
8. Instructor Growth Self Evaluation Form
9. Student Product Self Evaluation Form
10. Practice Assessment Self Evaluation Form
11. Student Self Evaluation Form
12. Activity Self Evaluation Form
13. Self Reflective Evaluation Form
14. Nanny Self Evaluation Form
15. Simple Self Evaluation Form
16. Interns Self Evaluation Form
17. Local Self Evaluation Form
18. Classified Staff Employee Self Evaluation Form
19. Teaching Faculty Self Evaluation Form
20. Applicant Self Evaluation Form
21. Standard Self Evaluation Form
22. Entrepreneur Self Evaluation Form
23. Local Government Self Evaluation Form
24. Group Work Self Evaluation Form
25. Experience Self Evaluation Form
26. Director Self Evaluation Form
27. Course Work Self Evaluation Form
28. Coaching Self Evaluation Form
29. Education Self Evaluation Form
30. Housing Act Self Evaluation Form
31. Graduate Student Self Evaluation Form
32. School Education Self Evaluation Form
33. Sample Student Self Evaluation Form
34. Art Self Evaluation Form
35. Safety Self Evaluation Form
36. Training Self Evaluation Form
37. Supplier Self Evaluation Form
38. Secondary School Self Evaluation Form
39. Formal Self Evaluation Form
40. Experiential Learning Student Self Evaluation Form
41. Self Evaluation Form for Audit
42. Planning Committee Self Evaluation Form
43. Management Self Evaluation Form
44. Printable Self Evaluation Form
45. Teacher Self Evaluation Form
46. Examiner Self Evaluation Form
47. Head Teacher Self Evaluation Form
48. Academic Advisement Self Evaluation Form
 49. General Self Evaluation Form
50. Graduate Teaching Assistant Self Evaluation Form
51. Inter Agency Self Evaluation Form
52. Professional Self Evaluation Form
What Is a Self-Evaluation Form?
Communication is a crucial step in helping the company grow, and self-evaluation forms are perfect tools for fostering open conversation. Employees seriously need to reconsider and ponder their current performance. What do they want to achieve in the long run? However, employees don't always know what they want, and they also can't openly express their concerns to their superiors for varying factors. And this is where evaluation sessions and self-evaluation forms come in handy.
The mentioned documents keep communications between the management and the employee open when discussing employee performance matters. Also, the whole process maintains a formal and civil atmosphere because even if the entire process aims to improve employee's performance, it does not need to be informal in the approach. Nevertheless, self-evaluation proves efficient in guiding the employee to develop career advancement plans.
Self-Evaluation Forms: The Keys to Career Development
A Forbes article mentions that many scoff at self-evaluation practices as the method do not prove to be highly practical in use. Many managers try to uphold the function of evaluation sessions and self-evaluation forms but find no efficiency in it as a short-term solution. However, the benefits only come with time and patience. And here some of them:
Opens One to Reflect on Career Goals

Some employees find contentment with their current job position and work performance. But if an employee stops growing, then the company eventually will suffer from it. According to a survey in a Medium article, employee engagement has been flat for 14-16 years, with engaged employees ranging from 28-32%. With this, companies are opting to change their plans. One way was to introduce career advancement programs to their employees. And with the help of self-evaluation forms, employees can reflect and gain a renewed sense of motivation that will push them to strive for much challenging job positions and, in turn, their perseverance for greater heights will help the company's growth as well.

Consider One's Strengths and Weaknesses

Every employee has their very own set of strengths and weaknesses that they bring. Some excel because they make use of their skills to good use, and some don't because something is hindering them. But that doesn't mean companies should be quick to dismiss employees with glaring weaknesses. Through the use of self-evaluation forms and assessment sessions, managers can help employees recognize and work on what's hindering them at work. In this case, employees should also be open to accepting their flaws and their strengths. And by doing so, employees may acquire new skills and knowledge that may be of use to the company.

Ponder One's Position in Life After Five Years

Thinking about what one will be like in the future is a great way to be prepared for anything that may come. Employees must be able to perceive how their life in the company will be like after a few years pass by. And undergoing self-evaluation aids an employee to think about it in advance and maybe even prepare a career development plan that will help him slowly grasp his newfound goals.
Self-Evaluation Forms: The Form's Downsides
Despite the many benefits that assessment and self-evaluation forms bring to the company, there are some downsides that users must take into consideration when applying the method. Here are two of the most evident drawbacks to using self-evaluation forms:
Objectivity Is Highly Difficult

The most apparent disadvantage is the low chance of objectivity that a business owner can get from a self-evaluation form and session. The whole process leans more toward subjectivity, and even making an assessment session schedule with results is challenging to manage. Maybe by that time, an employee has not yet achieved the needed progress the company or the manager is hoping to gain.

Differing Perspectives Between Manager and Employee

If you and your manager have similar perspectives regarding your evaluation, then the process will certainly go smoothly. But if both of you have differing views, then that is where the review will certainly take a longer time to manage and finish. The chances are that what the manager thinks is a flaw may not be the same for you. And both of you might come to a disagreement on what course of action should be taken. The manager may set goals in the self-evaluation form for you that you don't think are not necessary for your growth as an employee.
Self Evaluation Forms: It Is the Boss, Not the Employee
The company is not only comprised of employees but also the management. And so self-evaluation forms and sessions do not only apply to employees but managers, supervisors, and other people from the management as well. There are cases where employees are doing a great job at their work, and the one bringing the whole team's performance down is their leader. Forbes published an article that states some managers intentionally do it to hinder an employee's career advancemen or maintain a positive work environment.
Nevertheless, self-evaluation forms and sessions help bring such instances to the higher-up's notice. And the misbehaving manager or supervisor will be assessed thoroughly for their actions.
How to Create a Self Evaluation Form
Self-evaluation forms are highly essential to the growth of an employee, but a wrongly crafted one might not help in the performance assessment. You must learn how to construct an excellent self-evaluation form that might eventually help you become a competent and productive employee.
Step 1: Allot Proper Time Management
Self-evaluation does not happen in the blink of an eye. It entails time and effort in understanding yourself as an employee. And with this, properly manage your time into crafting the self-evaluation. Dedicate even an hour or three to asking yourself questions and looking back into your work performances.
Step 2: List Down Your Strengths and Weaknesses
After you have pondered enough, list down all of your strengths and weaknesses in a scratch paper in a list. Afterward, review each one of the items on the list if it needs improvement or attention from the manager or HR personnel. And if you are having difficulty with the list, you may ask your coworkers about what they see as your strengths and your weaknesses. But be mindful that not all they say might be helpful or true.
Step 3: Provide Backup to Your Statements
Once you finished writing the strengths and weaknesses, provide backup statements and situations as to why you consider them as such. You can cite some experiences you had with why you believe an item is something you need to improve on and the other something that you must be proud of.
Step 4: Do an Assessment of Your Work
Do a simple review of what you have written down. It is not wrong to do multiple reviews. It might even help you assess and review better what you have listed for any inconsistencies or errors that you forgot to check. Polish the whole thing and transfer it on to a clean sheet of paper when done.
FAQs
Every worker in the company is a valued asset. Each one has his or her function and role that keeps the business moving forward. However, some employees may find it hard to accomplish some tasks at hand. And to help them improve, managers and HR personnel make use of self-evaluation sessions and forms to assess what the employee needs to do to overcome those challenges. Self-evaluation helps these employees look into themselves to see their flaws and their talents. By doing so, the process molds the employee into a better version of himself. And, in turn, he might even be the one to bring great fortune to the company.