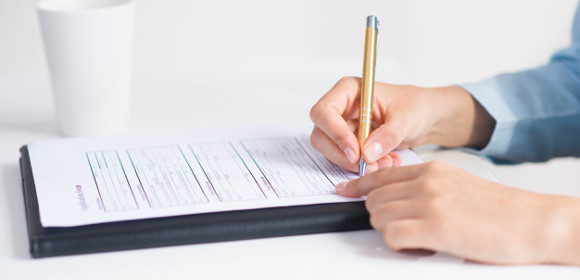 Have you ever experienced trying to purchase a product but got denied by the shop because you haven't made any requests? Or tried getting a paid vacation leave but got held back because you haven't filed a vacation request? Having held up from getting important documents or availing services causes hassle in clients or employees' perspectives. But really, consumers must be aware of the forms they need to file beforehand to have a hassle-free process of getting their requests done.
As you have noticed, companies would always take their time in posting procedures and processes on certain services they offer for the consumers' convenience. And that includes the filing of request forms. This document is helpful for both consumers and service providers in terms of getting all projects done in time. If you're a newbie in filing or creating request forms, you may read further in this article to know more about how this document functions and helps a business operation.
FREE 52+ Best Sample Request Forms in PDF | MS Word | Excel
Creating request forms may be challenging for some, especially for those who are not familiar with the document. To assist you in your making your very own form, here are sample request forms you can freely download and use as references.
1. Vacation Request Form
2. Vacation Leave Request Form
3. Employee Vacation Request Form
4. College Vacation Request Form
5. Vacation Annual Leave Request Form
6. Vacation Planning Request Form
7. Vacation Sick Leave Request Form
8. Staff Vacation Request Form
9. Student Vacation Request Form
10. Vacation Period Request Form
11. Vacation Carryover Request Form
12. Voting Leave Request Form
13. Child Care Vacation Request Form
14. Educational Vacation Request Form
15. Student Annual Vacation Request Form
16. Classified Vacation Request Form
17. Family Vacation Request Form
18. Vacation Payment Request Form
19. International Student Vacation Request Form
20. Pre School Vacation Request Form
21. Medical Leave Request Form
22. Club Name Change Request Form
23. Address Change Request Form
24. Status Change Request Form
25. Budget Change Request Form
26. Application Change Request Form
27. Bank Details Change Request Form
28. Loan Change Request Form
29. Name Change Request Form
30. Credit Card Change Request Form
31. Limit Change Request Form
32. Parameter Change Request Form
33. Grant Change Request Form
34. Examination Change Request Form
35. Schedule Change Request Form
36. Beneficiary Change Request Form
37. Bank Account Change Request Form
38. Health Plan Change Request Form
39. Cost Change Request Form
40. Program Change Request Form
41. Project Request Form
42. Report Request Form
43. Regrade Request Form
44. Funds Transfer Request Form
45. Field Trip Request Form
46. Material Request Form
47. Business Contract Request Form
48. Production Request Form
49. Job Coaching Request Form
50. Property Request Form
51. Action Request Form
52. Application Access Request Form
53. Stock Request Form
What Is a Request Form?
A request form is a document that allows someone to process requests formally. This document serves as permission to prepare papers, operations, projects, or payments under the name of the requester. Wherever you go, you will always hear about request forms in any business activity. Processing with request forms will make the operation in the company more manageable and efficient to record. This document usually contains a full-detail on a particular paper or activity a person requests.
Request forms are essential tools in getting inquiries formally processed by the service providers. With the help of a request form, the company will have full details of what their clients are trying to get from them. It assists companies in inspecting if the request is worth granting according to the company's policy. The document works just like an application form, but it is solely for requested documents or services. Request forms are the client's tickets in getting their desired service formally and legally.
Types of a Request Form
Requests are applicable in different fields. Even outside the business industry, request forms are relevant in some operations. Whether you are asking for documents from the university or asking for access on a particular online site for project details, you will always need request forms to get the action done formally. To help you get familiar with this document, here are a few types of request forms you will encounter:
Vacation Request Form – This type of request form is one of the commonly filed requests in any establishment. Vacation request forms are formal documents that HR managers ask their employees to file when requesting a vacation off from work. The document will serve as a key for employees to have a day or week off work but still paid by their employers. Though it is most useful for work-related vacations, students may also use vacation request forms. In the academic field, students may use this request form when they have important matters to attend to and asking permission from their professors.
Adjustment Request Form – This document is also called a change request form. Adjustment request forms are usually useful when clients want to change something from any order they have applied. Clients often encounter this document if they opt to change schedules, personal information, or any uncertain detail placed on a document. This situation is also applicable to making changes from legal documents.
Financial Request Form – This document refers to all request forms related to financial operations. The financial request form could revolve around activities like payments, refunds, receipts, loans, and other financial matters. Clients can file this document along with the company's policy concerning their request for the transaction. Financial request forms are one of the crucial documents that need to be written and filed appropriately.
Document Request Form – This request form is usually for claiming or processing formal documents from establishments. Clients may file this request form for documents like certificates, licenses, identification cards, and other legal documents. There are situations that clients still need to submit a request form to get regular documents from particular establishments.
Why are Forms Needed in Making Requests?
Documentation is one of the essential procedures that companies consider in their business operations. In the business industry, employees need to keep a record of all activities in the workplace to maintain transparency. It also helps in tracking transactions when it's time for auditing. With that, companies would always require clients to follow proper procedures, including filing forms when they need to request particular services or products.
Even in the workplace, employees still need to file a vacation request to have a granted paid vacation by their employers. According to the Bureau of Labor Statistics' records in 2017, most of the private industry workers are given an average of fifteen paid vacation leaves after five long years of service in the company. Imagine those employees go on vacations without any formal request forms submitted—it would be a bit of a hassle. HR managers would take time to organize and giving appropriate records without any documentation. That is why request forms are highly needed.
Request forms are essential tools in keeping both internal and external business operations going smoothly. One thing that makes request forms helpful is when clients request for specific services or products. With the help of request forms, the service providers will have an idea of what type of request their clients want them to perform. As mentioned earlier, request forms are full-detailed documents about the client's requested order. The company will also have an easier job in finding which requests belong to since the forms will include the requester's personal information.
With the request forms, companies would no longer have to deal with confusing requests since all the details are now placed on the form. Clients will also have an efficient way of filing requests with the pre-formatted document with labeled areas they need to input. Forms or any documented data will always be useful in making business' operations run easily.
How to File a Request Form
Companies have always aimed to provide their clients with nothing but quality services. One way for these businesses to earn customer satisfaction is to manage and perform an organized procedure for all their operations—that includes the request procedures. Businesses have now come in terms of using request forms as tools in managing their activities smoothly and have made it a requirement when clients wish to request for their services. As a client, you will never get by without filing these forms. Here are a few things you need to remember when you file a request form:
Step 1. Always Check the Request Processing
Companies have different policies on processing request forms. If you are going to fie a request, you need to be familiar with the company's request procedures first. The requesters can contact the service provider beforehand and inquire about the procedures to avoid any mistakes and delays on the day of filing the document. There are times that companies post their procedures on their official websites for the convenience of their clients. Check the business' request procedures and you can proceed to file the request form.
Step 2. Know the Purpose of the Request Form
Companies may use request forms in different operations in their company. As a requester, you must know the purpose of your request. For instance, you want to file an employee vacation request. You have to indicate the request form's purpose, which is the vacation leave, so your employers are aware. The forms have areas where you can show the intentions of requesting. The service provider will use that information to prepare the right materials or perform the proper procedures.
Step 3. Input Nothing But Accurate Information
Requesters must be careful when filing a request form. Just like any other formal forms, clients need to be true and accurate when filling out the document to receive the right service. Most request forms involve personal information for the companies to record the transactions. That is why most request forms have verification notes or an area where clients can certify that the information stated is all true and correct for clients to sign. It serves as a contract slip agreed between the service provider and the client.
Step 4. Keep Updated
Once the product or service request is processed, the client will have to follow the proceeding steps according to the provider's policy. Most companies will send the clients an approval or confirmation letter through emails. The notice will include details such as releasing and claiming dates for requested papers or products. If the clients requested services, the company would include when will the event will happen as well as the following procedures with the services offered. Remember to fix all payments involved in the process to avoid any misunderstandings and conflicts.
Terminologies
Customer Satisfaction – It refers to the level of satisfaction the clients have gained from availing or using your products and services.
Contract – This is a document that binds and states the agreement between two parties—the consumer and the service provider—with regards to the business transaction.
Transaction – It refers to the agreed exchange of products and services from companies to monetary values from consumers.
Transparency – It refers to the action of keeping everything honest and accurate in performing services, projects, or any other business operation.
FAQs