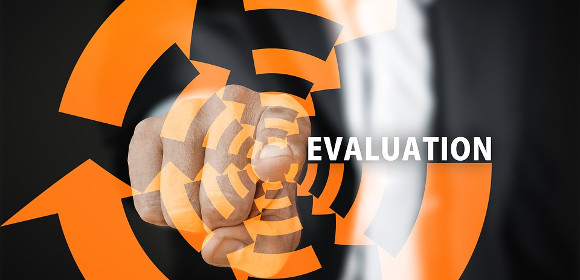 Many things in the world of business need evaluation. The employees, the higher-ups, and even the company must follow such procedures or else see a future the leads to multiple issues. Evaluation forms are necessary for business owners to assess if specific employees are progressing or declining in terms of production.

These evaluation documents help fish out competent workers and fire those who are not giving their best efforts. However, to say that evaluation forms only serve companies alone is not the entire function of such documents. This scenario is a widely known aspect, but there are more. What are these? Read the article and find out.
42+ Best Employee Evaluation Forms in PDF | MS Word | Excel
1. Sample Employee Evaluation Form
2. Performance Evaluation Form for Staff Employees
3. Employee Evaluation Assessment Form
4. Student Employee Evaluation Form
5. Employee Performance Evaluation Form
6. Administrative Employee Evaluation Form
7. Student Employee Performance Evaluation Form
8. Employee Performance Evaluation Form
9. Basic Employee Evaluation Form
10. Employee Evaluation Statement Form
11. Classified Employee Evaluation Form
12. Employee Evaluation Review Form
13. Annual Employee Evaluation Form
14. Annual Employee Performance Evaluation Form
15. Employee Performance Evaluation Rating Form
16. Classified Employee Performance Evaluation Form
17. Dental Employee Evaluation Form
18. Part Time Employee Evaluation Form
19. Employee Job Performance Evaluation Form
20. Confidential Employee Performance Evaluation Form
21. Temporary Employee Evaluation Form
22. Printable Employee Evaluation Form
23. Quarterly Employee Evaluation Form
24. Sample Employee Evaluation Review Form
25. Probationary Employee Evaluation Form
26. Employee Evaluation Supervisor Form
27. Civil Service Employee Self Evaluation Form
28. Student Assistant Employee Evaluation Form
29. Non Classified Employee Performance Evaluation Form
30. Employee Self Evaluation Form
31. Employee Cook Evaluation Form
32. Work Study Student Employee Evaluation Form
33. Employee Work Performance Evaluation Form
35. Church Employee Evaluation Form
36. Employee Monthly Evaluation Form
37. Employee Evaluation Rating Form
38. New Employee Evaluation Form
39. Child Care Employee Evaluation Form
40. Basic Temporary Employee Evaluation Form
41. Standard Employee Evaluation Form
42. Management Employee Evaluation Form
43. General Employee Evaluation Form
What Is an Employee Evaluation Form?
Throughout the history of sample companies, the position gap between a business owner and the employees is always a struggle. This situation creates a rift between the two that furthers to hinder quality production. There are countless attempts to mend this rift. Through evaluation, the gap between the two parties shortens, and the hope for a better outcome to flourish. This assessment-type of form gives an unbiased analysis of both the work and personal information data.
With the unbiased procedure, the result becomes constructive, useful for the innovation and betterment of the employees and the company. This idea is to say that the processes are void of bias, but when it is full of it, unfairness becomes the inherent adjective given to a company. A fair trial should be the goal of anyone, employee or company, that conducts an assessment to a given side since innovation is the direction one must take.
Innovation as a Means for Progress
When one aims for change, different factors play in the evaluation. Employees. Management. Environment. And so on. Innovation does not occur when only one side of a company gets evaluation. Other areas need to follow suit too, or else the power of perspective will be stagnant. No new means will spring up to battle complacency in the workplace.
Without innovative means, the company will seriously face the fact of customers leaving since the organization does not have anything novel to offer them. Like it or not, the consumer industry is all about providing something fresh and new. If a company continues on the insistence to deliver what they and the sample customers grew accustomed to, then most likely, there will be issues and questioning the company's capability to create new things.
The only thing people want is change, something new, a breath of fresh ideas. Companies need to achieve the state of being either an innovator or a creator. Being a creator means making something new while being an innovator means to give something old a new form. These two states are the only options for a company to move into the business world. However, most businesses are more of an innovator nowadays because nothing is new anymore.
Innovation is not only about giving something new to old products, but it also means that company methods, such as marketing and management, need an amendment when it seems to fail several times. Discovering new ways to organize and lead workers to also find new ways to market and sell is suitable for a company. It must follow emulation.
How to Create an Employee Evaluation Form Template
Innovation and creative ingenuity are what company leaders seek. As we mentioned, the consumer industry is one sturdy setup. Offer something novel or risk the fate of losing clients. It is a do or dies situation. Nevertheless, business people strive for the progression and the challenge that awaits. And the only way to dig up issues and obstacles that a company may face is to conduct an evaluation or a sample audit.
Create an employee evaluation template to help companies have the means to assess their methods and their people. When a company arrives at the point where it fosters evaluation, then it has thought about its imperfections, wanting to grow out of it. Learn how to construct such a document by reading the guide we prepared for you down here.
Step 1: Know What Area to Evaluate
Through the journey, the company will face countless problems. Conventional notions say that employees cause such dilemmas, but this idea is not entirely accurate. This scenario contributes to the obstacles that a company faces, but it does not mean that workers are the only source of the problem.
Many factors contribute to the overall downfall of a company's methods of operation. An employee is one of them, but there are more. The budget and the sample management also play a role in shaping how the company moves toward its clients. When creating assessment field sections, take into account these factors. Place questions that revolve around a single area only of the company. An evaluation form cannot hope to answer all areas at once.
Step 2: Favor an Appealing Layout
Appearance is always crucial for business people, so keep in mind how you present your documents or materials. Fashion the layout to one that will appeal to the visual senses of the user and not by your standards. Remember that it's the client's satisfaction that needs fulfillment. Not you. Not anyone else. Only users. Remember that.
If it bothers you that you do not know to understand how to create a user-friendly layout, then ask around. What does the user prefer when it comes to looking at a document? One thing we can suggest is always making the output clean and cohesive. People want to see order and cleanliness.
Step 3: Conjure Interactive Sections
If you are merely going to place sections that only objectively acquire sample information, then the user will not give their best to provide what data that their company needs. Users will want to purchase and download your template when they see that the section that your output uses methods that drives the ones, who will answer the document, to honestly express their sentiments and observations.
When an output becomes interactive, people will also reciprocate and give the needed general information. The sections need to be humanistic and neutral. It needs to be subjective, not only objective. When things get personal and humanistic, people will feel that they are not in danger when going genuine in their answers.
Step 4: Make a Constructive Criticism Content
Since you are creating a template, you also need to create sample content that will help guide those who will answer it know what to write in the output. The sample content you will construct needs to be the right one.
Most people will think that writing a sample content need not be given that much attention since it is only a sample. However, samples need the seriousness of a person since these are also references. Sample contents act as references so that the one who will answer the output has an idea of how to construct the content too.
Step 5: Apply the Minimalism Rule
As with other legal forms, minimalism must find emulation. Users do not want to look at a stress-inducing layout. People go through stress every day. Some may get it from work. Some may get it from people. And others, from other sources. Place yourself in their shoes. Imagine having to go through stress after stress. Lessen their stress by decluttering the layout. Leave more room for open white spaces.
If you add more sections, chances are the person will not explain their ideas and experiences thoroughly in the output. They'll opt to write a one-sentence answer that is not even comprehensive and relevant. Mind the layout to help alleviate the users of stress, and so they will answer with an in-depth explanation.
Step 6: Do a Review
Usually, when one finishes the layout draft, one needs to assess it for any remaining flaws or the possibility of making other parts better. This phase is most crucial for it is the final process before your output gets published online or printed. It is a big decision for a creator. You have the last say as to how the document looks. If your output receives praise, then you did well in the sample review phase. If it didn't, then take note of how you can do better next time.
In this stage, you need to look at all of the areas you created. Assess the layout and the content once more and ask yourself if the work is complete or if it still can go further. It is up to you, so be vigilant when assessing your work. Look at all corners and leave no error unchecked. Sweep away the dirt and make the document presentable to your clients.
Employee evaluation forms come from three perspectives. The document may be of use when the company wants to evaluate its employees to have an idea of who is progressing and who is not. The second use is when the company lets the employees answer the form truthfully regarding how the company is treating them so far. The last thing that the document evaluates is the company's funds, meaning how the company uses its sample finances and how much the employees are getting.
The document serves to illuminate the current issues faced by the company. However, this does not merely stay in this area. With the help of this document, the company may also learn what areas are its strengths and weaknesses. And even the company may know what area the company can hope to improve on in the next move. Many business people rely on these forms to gain such information and use the data to come up with methods and strategies that may boost the production and operation of the company.